B2B frequent random price adjustment, Whether caused by the effect of business or negative impact?
ABigBizApr13, 2020【News】 ℃ Leave a Reply
In the current economic environment, the world's leading B2B website is very normal to adjust prices is also very common thing, the overwhelming majority of markdowns, the majority of B2B companies in the promotional marketing activities, the staff will say when the response to the global economic crisis offer price reductions incentives to customers through the economic winter members, some B2B enterprises are the new and old customers back support B2B marketing campaigns, etc., but such activity is relatively small, immediately once the promotions end of time will restore to the previous price.However, a small dragon in contact with the English B2B site in 2003 has found that price changes of a B2B site too often, it can be said for the price they are arbitrary, in 2009 the number of times within a price adjustment up to 4 times actually, it is difficult for the customer believe that they are a regular B2B companies, this company is currently very popular concern Tradekey.com.
First of all, his civil status, in 2007 China Small dragon is Tradekey in the heart of agents, is still cooperation, accompanied by a friend to see this article I do not think the time between now Tradekey not have any unhappy, I To tell you that I have no problem with Tradekey, or the character of a small dragon can give up, but the club will not write a bad article in the slightest, it is the principles and professional ethics. Little Dragon is also concerned and B2B sites like this will only be after the price of frequent changes in the market and to our customers to tell them, that they made any decision should not forget the market and customers.
Whether such frequent price adjustment is beneficial or harmful, saying the recent price changes, prior to signing clients almost every day, and now the price changes, although the number of consulting clients, customers and renewals signing customers significantly better price changes before the customers himself said Tradekey price changes too fast, do not know what day the next day after paying the 5,000 dollars they cut prices in half, we have real concerns for our customers a sense of frustration, the customer that is a fact. This result would have to invest in large part because the price of frequent changes Tradekey hesitated, but also the idea that some customers simply wait and see the new price adjustment, even customers that elect the company is not reliable platform, and so on Tradekey certainly in terms of is not good to.
- END -
Finished browsing? You can ask me to comment and Leave a Reply!
Leave a Reply!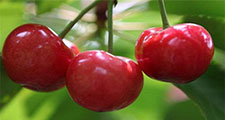 Popular this month