How to Know Your Product?
ABigBizApr14, 2020【News】 ℃ Leave a Reply
"Get familiarity with products" is the first step for foreign traders. Only if you master the professional knowledge and ability of products can you behave unashamedly before your competitors when you have some competition between you.
1.Classify products and refine them
Generally, products have their own classification, so I recommend you to remember their characteristic first from their catalogue, and gradually you will learn more about details of products. Therefore , you will grasp a typical example and then grasp the whole category.
2.field observation of products
Comparing the products' information with the real products, you can more conveniently master the content and if you are confronted with some challenges of detail problem, you can enquiry the technical staff directly.
3.If you do not understand the products details, ask your predecessor for help.
Some experienced predecessors, managers and colleagues are more familiar than you with the products, so when you deal with some problem of details, you can ask them for help and learn something from them.
Of course, if your products are made of various materials and distributed parts, then you need to learn more.
As for technology:
Now, many products are manufactured by machine, so first you need to learn about the principle of different machines. For examples, you need to know what part is easier to be destroyed, what part occurs problem frequently, and for which situation that the defect quality will happen.
As for function:
First, you have to refer to standard of producer. You had better have a try. Because products are made for use, and after mastering all data, then if you feel it not good enough, how can you promote your products to foreign customers confidently?
As for the specification and packing:
You have to know that the specification and packing varies from one market to another, so how can you accumulate information?
1.Have you recorded the specification and packing that customers had enquired before according to different countries for different business.
2.Have you recorded the specification and packing of samples that customers had enquired before according to different countries of different business.
3.Have you recorded the specification and packing of products of orders placed by customers before according to different countries for different business.
4.Have you made an investigation of products' specification and packing from the major B2C sale websites in the domestic market.
5.Have you learned some fundamental information about the famous brand in this field and make a deep research of their websites?
6.If customers do the same business as us,have you ever download their E-catalog for analysis no matter you are cooperated or not?
7.What specification does customers hardly tend to show out when making an inquiry?
8.What specification will greatly influence the cost?
9.What specification can you strategically overlook when giving pricelist, or non-firm offer?
10.Considering what specification you can produce faster and cost fewer materials.
11.What specification will produce lower, fewer, and cause more materials.
For price:
It will help you a lot if you can master the price of competitors. Moreover, you must learn about the final price of the local market and you can learn it from sales webs from marketing.
The possibility of products for secondary development:
This should be based on your mastery of products, and make a deeper research for the appearance, performance and function, and then find the new marketing point and new customers with your novelty. For many situation, the secondary development is a new breakthrough to make more profits of products and it is possible for products to increase a big gap of profit.
- END -
Finished browsing? You can ask me to comment and Leave a Reply!
Leave a Reply!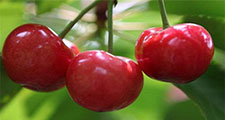 Popular this month