Chinese data defy slowdown forecasts
ABigBizApr13, 2020【News】 ℃ Leave a Reply
Chinese economy is riding its strong momentum into the end of the year, with retail sales accelerating and industrial output slowing just a touch in November.
Following on previous figures that showed a jump in exports and subdued inflation, the data published yesterday confirmed that the world's second-largest economy remained in good health and had once again defied predictions for a more pronounced slowdown.Just a few months ago, analysts had expected that Chinese economic growth would tail off more sharply in the fourth quarter, but for now it appears to be close to its 7.8 per cent year-on-year pace of the third quarter. Industrial output increased 10 per cent in November from a year earlier, down from 10.3 per cent in October but above its average this year.
Annual growth in fixed-asset investment edged down to 19.9 per cent in year-to-date terms from 20.1 per cent in October.Retail sales topped expectations, expanding 13.7 per cent year-on-year in November, picking up from 13.3 per cent a month earlier."Investment has softened but retail sales are strong and industrial production growth is still robust. Most people had expected growth to decline in the fourth quarter but now it's likely to be even with the third quarter's 7.8 per cent," said Lu Ting, economist with Bank of America Merrill Lynch. The solid data came as Chinese leaders started their annual closed-door meeting to discuss economic plans for next year.
The official Xinhua news agency said the ruling Communist party convened its central economic work conference yesterday.The meeting is expected to produce a more detailed map for implementing the reforms launched at the party's plenum last month, where China's leaders vowed to give the market a "decisive" role in allocating resources in the economy.
China has taken steps in that direction since the plenum. Over the weekend, the central bank moved ahead with its agenda for interest rate liberalisation by launching certificates of deposits, financial instruments that will allow banks to trade deposits between each other at market-determined interest rates.The government has also reformed the way that companies list shares and has loosened capital controls in an experimental free trade zone in Shanghai, giving more play to market forces in both cases.Chinese leaders are ex-pected to establish a growth target for next year at the economic work conference. Many have predicted Beijing would lower its target to 7 per cent for 2014, while others believe it will be maintained at 7.5 per cent.
- END -
Finished browsing? You can ask me to comment and Leave a Reply!
Leave a Reply!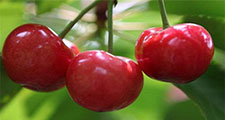 Popular this month