Where Are My Customers?
ABigBizApr13, 2020【News】 ℃ Leave a Reply
The salespeople are like lost lamb when they initially entered foreign trading. They are often asking where and how to find good customers. However, I think even if we found customers through various social softares, we should know how to distinguish good customers. And let's make a study with the following methods.
1.If analyzed from consumption power and date of order, those who purchase comparatively more and are able to repeat purchases are so-called customer A type. If analyzed from the time of making an order, the quicker, the better. There are also customers who are very particular at first and ask for a lot. While once we can serve them well at the beginning, they will become the good customers for us because they have decided that only our products and service can meet his demand.
2.When customers make an inquiry for the price of some specific products such as the price of BOPP, CPP. There are many Grade and Thickness in the film and how to make a quotation. Because if he really wants something, the inquiry won't be so dumb. So fans, can you understand?
3.When we make an response to inquire about the month order, the customers will give you a giant number which is beyond market principle and situation. At this moment, you should notice that he might be retailer who is trapping you for the basic price to bargain with local wholesellers.
4.Some middllemen even have no idea the exact products that the customers want. If a customer is anxious to buy something, he won't send a dumb inquiry while a middleman will ask for the specific product and then find supplier from reality.
5.A formatted inquiry like, Hello, we are the company purchasisng for LED. Please send all the pictures and quotation to our e-mail. It can be easily known that they are aim to collect products information and it is already sent to many insiders.
6.A small order is sent to ask for your quotation with information of another fellow in the same line.
In this situation, we should never accept the oder at the price lowered 2 to 3 RMB because they will return your price to his former supplier to realize his purpose. Therefore, your quotation is only a tool for his comparation and the order is still closed in another supplier.
Even if you get the order at lower price, it is so profitless and lack of potential. Next time, he will treat you the same way by asking others for lower price. In this case, you'd better take time on other customers.
7.Decide the identity from contact method, small customer or agent?
The telephone number and fax number are the same.
No company website
Usual e-mail address without company name as suffix.
‍
- END -
Finished browsing? You can ask me to comment and Leave a Reply!
Leave a Reply!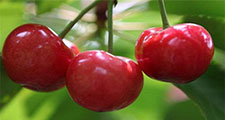 Popular this month