Notices in Canton Fair
ABigBizJul15, 2018【Exhibition】 ℃ Leave a Reply
I have participated in many sessions of Canton Fair from which I have learnt several experiences. Perhaps most of you have known these experiences, but there is one point that will be neglected by 90% of the foreign traders, and that is what I want to call your attention on.
Firstly, let's talk some regular experiences:
1.How to make preparation for the Canton Fair?
Many new foreign traders would feel confused and don't know how to prepare at the first time they attend the Canton Fair. There are some tips for the new foreign traders from different aspects.
(1)Prepare well the items on display, and remember those detailed information like specifications of the items in case of the situation of introducing them to the costumers.
(2)Prepare well the detailed price list (information of Packing) of the products, and do memorize the price of some frequently-used products. It will impress the consumers when they ask the price and we can respond quickly.
(3)It's better to prepare some samples because sometimes the key customers would ask for some.
(4)What's more, it's significant to prepare some sample books of company and brochures.
When holding an exhibition, it turns out to be better to provide some tasty candy and chewing guns in the delicate plates. The foreigners love Chinese candy very much, so it can attract them.
2.Several tips for those who attend the Canton Fare at the first time
(1)Arrive there one day earlier to settle the accommodation and be familiar with the exhibition hall because it's allowed to enter the exhibition hall to check the stands in the preparing time. If you have some special requires such as changing the height and add more lights, you need to apply for the Administrative Committee in advance or you will be in a mess.
(2)Most consumers would choose to visit the exhibition at the second and third days, so do not block the sight of the guests as far as possible and talk less but follow up the consumers after greeting.
(3)The sample box can be placed in the warehouse, but you need to pay the charge. If you don't want to take back the sample, dispose them at the last day.
(4)Inform the time to carriers in advance when closing the exhibition. And it's better to hire experienced carriers because they know when they can enter the hall. Additionally, pack your samples well and leave them to the carriers.
3.Traffic directions to the exhibition
Passing busses to Canton Fair:
229, 239, 262, 304, 582, 763, b7, special line 3 to University City, express 59 in rush hour, development zone to southern new town, traveling bus line 3.
Direct subway: Take the subway in Xingang Dong exit A to Zone A, in Pazhou station exit A to Zone B, in Pazhou station exit C to Zone C.
Finally, let's talk about some points that 90% international trade sales will ignore.
There are many people in every session of Canton Fair, mixing with different kinds of people. Domestic exhibitors put most effort to communicate with foreign clients and show them the products every day. Understandably, we have just two chances to contact with so many foreign clients each year.
When we are busy, some cankered people would hold phones and cameras to make a secret filming of our patent products. Therefore, the patent products that we have produced with great effort might be stolen by such criminals without being purchased by foreign clients. They would copy our products by taking photo and become our competitors.
To avoid such kind of circumstance, in addition to watch out the booth by named people, we should use something to cover our patent products, such as the cloth. However, there are few booths using such kind of cloth. We have noticed it and we offered cloth in 118 session Canton Fair, which have been welcomed by many international trade friends. Recently, because of the strong requirement, we decided to offer cloth again in 119th session Canton Fair. You can pay attention to our following articles to know the exact way to get the cloth. We are waiting for you here. Let's advocate to protect patent products and keep a fair play environment.
- END -
Finished browsing? You can ask me to comment and Leave a Reply!
Leave a Reply!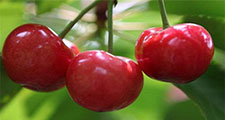 Popular this month
Tags