2019-nCoV(COVID-19 Daily Summary)
ABigBizApr12, 2020【Notice】 ℃ Leave a Reply
This is a rapidly evolving situation. COVID-19 has been declared a pandemic (a world-wide outbreak). Every location will eventually be affected although the timing and extent of the impact cannot be exactly predicted. Every country / territory will eventually experience an outbreak, even if it currently has no confirmed cases. International SOS is monitoring closely and updating this website as more information becomes available.
-----------
See our recent video interviews with our International SOS and external subject matter experts here
Dr Philippe Klein, from International SOS working on the frontline in Wuhan. View the media interview's here and here.
-----------
Towards the end of December 2019, authorities in Wuhan, Hubei province, announced a cluster of cases of pneumonia associated with the Huanan / South China Seafood Wholesale Market. Initially called 2019-novel coronavirus (2019-nCoV), the virus was renamed severe acute respiratory syndrome coronavirus 2 (SARS-CoV-2), and the disease it causes is called Coronavirus Disease 2019 (COVID-19). While transmission may have initially been from animal/environment to people in Wuhan, this outbreak is now spreading from human to human.
The sections below provide more detail.
- END -
Finished browsing? You can ask me to comment and Leave a Reply!
Leave a Reply!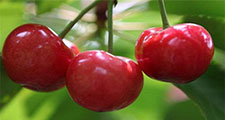 Popular this month