www.yellowpages.com.au
ABigBizApr13, 2020【Yellow Pages】 Views Leave a Reply
Detailed introduction
YellowPages.com.au has business listings, phone numbers, maps, email addresses and websites for local Australian businesses to help you get the job done.
The Sensis purpose is to engage Australian consumers with businesses and today delivers on that promise through its leading digital consumer businesses (Yellow Pages, White Pages, TrueLocal, Whereis, Skip), search engine marketing and optimisation services, website products, social, data and mapping solutions and through its digital advertising agency, Found. Sensis is also Australia's largest print directory publisher including the Yellow Pages and White Pages.
We hope you can fill the detail form as below for us. If there are any mistakes in our website url, we hope you can give us your valuable suggestions, then we can correct them in the first time.
- END -
Finished browsing? You can ask me to comment and Leave a Reply!
Leave a Reply!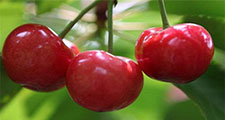 Popular this month