www.montserratyp.com
ABigBizApr13, 2020【Yellow Pages】 Views Leave a Reply
Detailed introduction
Montserratyp.com - Montserrat Yellow Pages,Business & Resident Local Search Engine.Many say that Montserrat is the way the Caribbean used to be, the feelings of peace and tranquility seen on the faces of both nationals and visitors after a few days on the island. While the island appears untouched these days, not all that long ago, it was the hideout for the super-rich with their magnificent villas and private abodes.
Following the eruption of a Soufriere Hills volcano in 1995, Montserrat has come full circle in the shortest amount of time, back being an eco-paradise and as always welcoming to everyone.
Popularly known as "The Other Emerald Isle", Montserrat is a lush mountainous volcanic island in the Caribbean Sea. A census carried out in 1678 revealed that the Irish made up almost 70pc of Montserrat's population and while officially a British overseas territory, the islanders are still acutely aware of Montserrat's Irish roots.
When you enter Montserrat, a shamrock is stamped on your passport and seldom known to many, Montserrat is the only country outside of Ireland to have a national holiday for St. Patrick's Day, both statements to the richness of its Irish culture.
The population today is currently estimated at 4,819, a fraction of the former 12,000 people, as many residents went to live overseas as a result of the eruption and subsequent activity of the ever present Soufriere Hills Volcano.
Montserrat is always a destination of beauty coupled with its friendly people, the rich culture, the serene surroundings and the potential for adventure and fun, you will enjoy the Emerald Isle of the Caribbean and be back for more.
We hope you can fill the detail form as below for us. If there are any mistakes in our website url, we hope you can give us your valuable suggestions, then we can correct them in the first time.
- END -
Finished browsing? You can ask me to comment and Leave a Reply!
Leave a Reply!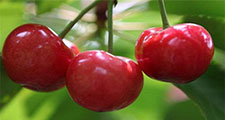 Popular this month